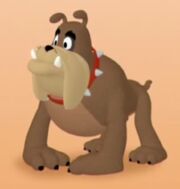 Butch is Pete's loyal dog and best friend. He is mean at first but began to like everyone in the Clubhouse world the break down vichale in Thomas & Friends
Personality
Edit
Butch was a mean dog at the beginning of his first appearance Pluto's Best , but became a nice dog once Pluto saved Butch from drowning (Butch can't swim).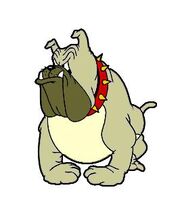 Butch enjoys playing with Pete in the Sand Box.
Butch looks like Spike from Tom and Jerry and Mickey Mouse Clubhouse and Oggy and the cockroaches bob
Ad blocker interference detected!
Wikia is a free-to-use site that makes money from advertising. We have a modified experience for viewers using ad blockers

Wikia is not accessible if you've made further modifications. Remove the custom ad blocker rule(s) and the page will load as expected.