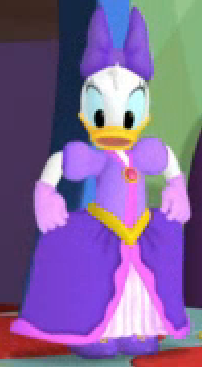 " A Giant Comb A Pony A Megaphone Shape Keys Aun episodio della quarta stagione trasmesso su Disney Junior il 5 aprile 2013.
Hi princess daisy hi billy good to see you you and goofy are playing dress up right that's right billy I see princess daisy you look. S o pretty in that purple dress 👗 and those purple gloves oh thank you billy you're welcome princess daisy Billy 😘 princess daisy on her hand oh that's so wonderful thank you you're welcome princess daisy princess daisy giggles 🤡

Prese
mickey mouse
daisy duck
goofy
Provestoor von drake
Questo episodio segna la prima apparizione di amici assenti dalla Quarta stagione.
Stagione.