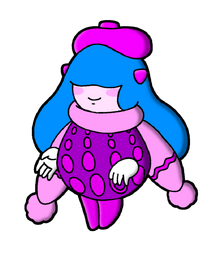 Donald the Grateful (also known as Rainbow the Greatful) is a Season 4 episode.
Rainbow Dash becomes grateful, but when Applejack's parents are about to be eaten by a Cloud Monster, it's up to the Mane Six to save the day once again.
Voice actress Tara Strong guest stars as Twilight Sparkle and Cloud Monster.
This marks the second episode to use the special Spike and Twilight Sparkle intro.
Asleigh Bail as Rainbow Dash and Applejack
Tara Strong as Twilight Sparkle and Cloud Monster
Tabitha St. Germain as Rarity
Andera Libman as Pinkie Pie and Fluttershy
Cathy Wesluck as Spike
Julie Kavner as Pear Butter (Buttercup)
Dan Castellenta as Bright Mac
Rob Paulsen as Toodles